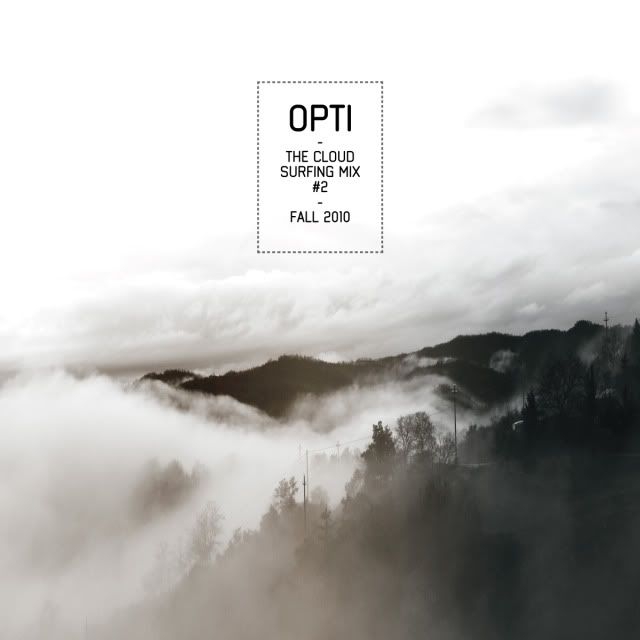 Opti, a producer from Lyon (France), is heavily involved in bass music and one of the key thinkers behind French label Airflex Labs.
He has kindly given us an exclusive mix to download and an interview to help better understand who he is and what he makes. CN.
TRACKLIST:
01 – Sigha – Hold Your Heart Up To The Light – Hotflush
02 – Synchro – Lost Love – On The Edge
03 – Scuba – Latch – Hotflush
04 – F – On The Corner – 7even
05 – Pangaea – HTP – Hessle Audio
06 – Spherix & Sigha – Separation – Immerse
07 – Isotroph – Nenuphar (Neat's Bloom Remix)
08 – XXXY – Just For Me – Fortified Audio
09 – Ramadanman – Tempest – Hemlock
10 – Jack Sparrow – Loveless – Tectonic
11 – Cairo – Parallel Signals – (Dub)
12 – opti – Angels (Interlude) – Acroplane
13 – Sistol – Kotka (Falty DL Refunk) – Halo Cyan
14 – Falty DL – Party – Ramp
15 – Neat – What If – (Dub)
16 – VVV – 2 Belong -
17 – Kontext – Daphnia Pulex – Immerse
18 – Thom Yorke – Cymbal Rush – XL
19 – Moderat – Rusty Nails – Bpitch Control
20 – Burial – Fostercare – Hyperdub
21 – Kontext – Plumes (Ramadanman refix) – Immerse
22 – Ital Tek – Finally
23 – Darkstar – Deadness – Hyperdub
24 – King Midas Sound – Waiting For You – Hyperdub
25 – Nine Inch Nails – Ghosts I 5 – The Null Corporation
Exclusive download here http://www.sendspace.com/file/whyap4
or stream here: http://www.mixcloud.com/airflexlabs/opti-the-cloud-surfing-mix-2-fall-2010/
Charlotte Newcity: Could you briefly introduce yourself to the world.
Opti: Hello. I'm Pierre Serafini – aka Opti. I'm 28, I live in Lyon – France. I'm a designer and media expert. I make music since I'm 5 years old. I'm running the Airflex Labs imprint with Perkid and Led Piperz. I produce downtempo glitched hip hop as well as garage-oriented post dubstep stuff. I also work quite much as a sound designer these days. I'm building mixes now and then to keep promoting what I consider as forward-thinking bass and electronic music.
CN: You made the 1st "Cloud Surfing Mix" one year ago, why wait so long to make the second one?
O:  I'm not a DJ. I know how to play some tracks in tune and on time, but this is not my main musical activity. For the last year, I worked a lot on my first album and Airflex Labs releases and development. A lot of people asked me to put a new mix out after the release of the first "Cloud Surfing", but I postponed it until I felt a real excitement about making a sequel to this. One "Cloud Surfing" a year is cool. Rarity isn't that bad.
CN: In your mix are few French productions, can you tell us more about them.
O:  I always try to put tracks from the Airflex Labs family, even if I wish I could have put some more in this one. As this mix is quite "deep" and "post-dubstep" orientated, I took the option to showcase an amazing remix of Isotroph's "Nenuphar" by Neat (Airflex Labs latest drafts) which will be out in November as a part of Isotroph's promising "Passenger EP". A lot of people told me the label took another direction because of Neat's and Isotroph's successive releases, that tend to focus on the deep side of bass music. I think we're still doing what we aimed to from the beginning, pushing out intelligent electronic music to please forward-thinking peoples' ears.
I also dropped an exclusive track by Neat: "What If". I think this guy is really cutting through the French dubstep scene. His ability to create both emotional and interesting crossovers between deep house, techno and future garage is really exciting. He's starting to get nice support from the scene, and this makes us all feel quite good. By the way, he should release an exclusive mix for Hush House within long. Watch out, it's gonna be big!
I also dropped "On The Corner" by F, who released a wonderful album on 7even recordings. Greg G and his crew have been active on the scene for quite a long time – before we actually started Airflex Labs, and I'll always have a slot in my mixes for 7even's productions. This is music with attitude and soul. I think the french scene is really coming to an interesting point of development on the Deep and Soulful side.
CN: It unusual to see names like Nine Inch Nails or Thom Yorke in bass music related mixes. How comes they're in their?
O:  Indeed, names like NiN, Thom Yorke or Moderat are quite unusual to read in bass-oriented tracklistings, and I think this is quite a pity. These people made so much for electronic music to get out of narrow-minded boundaries. They allowed at least two generations to start thinking of electronic generated sounds as an equally interesting source as guitars or keys… if you listen to albums such as James Blake's "Klavierwerke", Darkstar's "North", or everything Mount Kimbie, you just can't ignore how important experimental pop/rock music is to today's electronic musicians. This is a real enjoyment to discover nuggets such as Darkstar's "Deadness" as part of a record released on Hyperdub. Sensitive music is back in the electronic underground, and I really hope this will gain influence as I'm really, really fed up with midrange-heavy wobbling dubstep reworks of UK's FM hits you can get anywhere over the internet. Thom Yorke and Trent Raznor, if you read this, keep making such amazing stuff, please ! (Well I guess they won't actually read this, but…)
CN: Why did you chose to release your debut album "The letter D" via free download with Acroplane?
O:  "The Letter D" has been a parenthesis in my musical production which has been synchronized with a year of huge changes in my life. Since I started buying my first records, I started dreaming about making a full length album one day. "The Letter D" came out in one exact year, from October 2009 to October 2010, and I wrote all the tracks like I was under somethings influence. I understood quite quickly that I really needed to express something, to tell stories about life and feelings, and I decided to make the record available as a free download, so that each and everyone could listen to it. As far as Acroplane was concerned, I chose to work with them because Barry Lynn (Boxcutter) often told me about them, and they've been pushing artists I really rate quite a lot. Projects such as Filaria, Space dimension Controller, Porcelain Minotaurs or T-Polar are really drawing personal alternatives to today's electronic music. Irish electronica has skills and ideas. I think it's quite a pity big names in the Uk don't give them more credits…
Thank you CN & DOTS
Opti Facebook : http://listn.to/opti
Download Opti debut album "The letter D" for free on http://www.acroplane.org/?q=node/1042